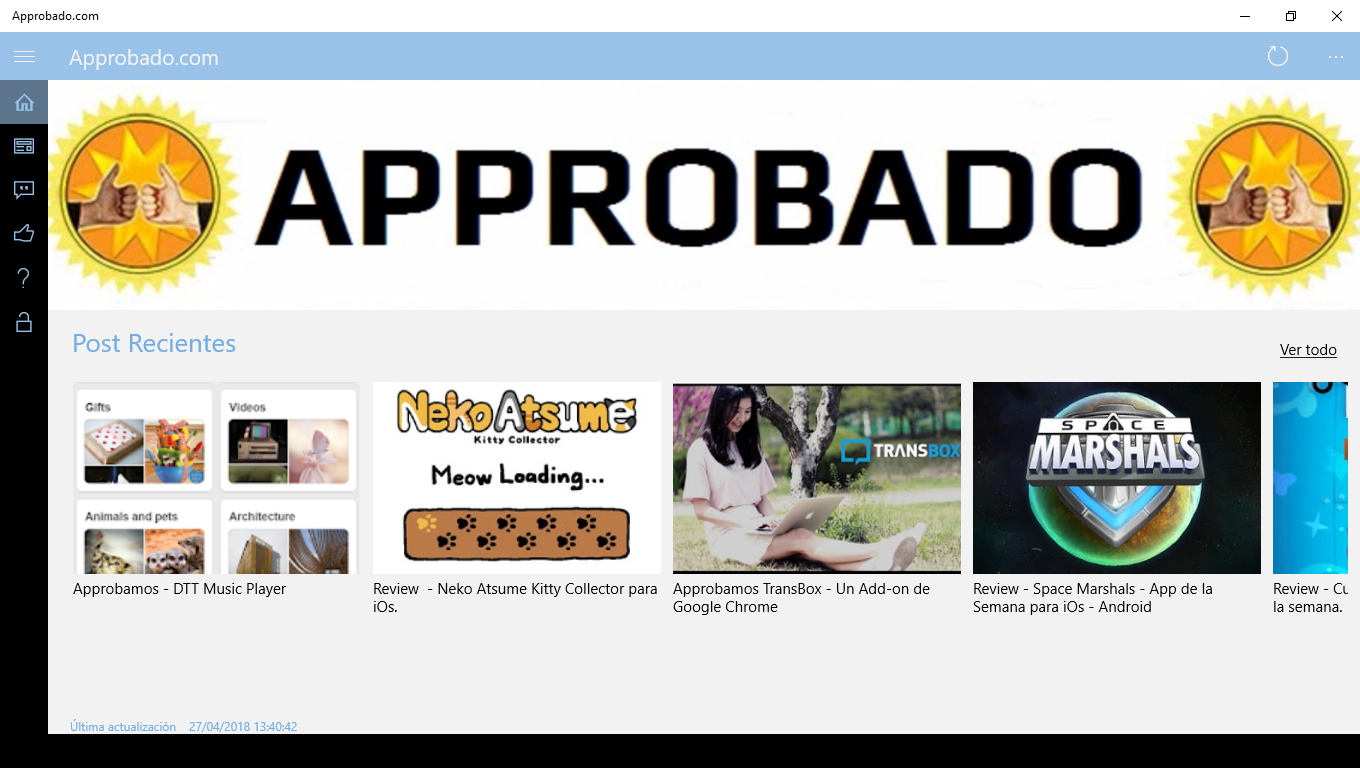 Approbado.com was Technology news, blog, and reviews site aimed towards Latin American and Hispanic audiences, providing technically rich information from the direct English language based sources, avoiding repost, translations and misinformation.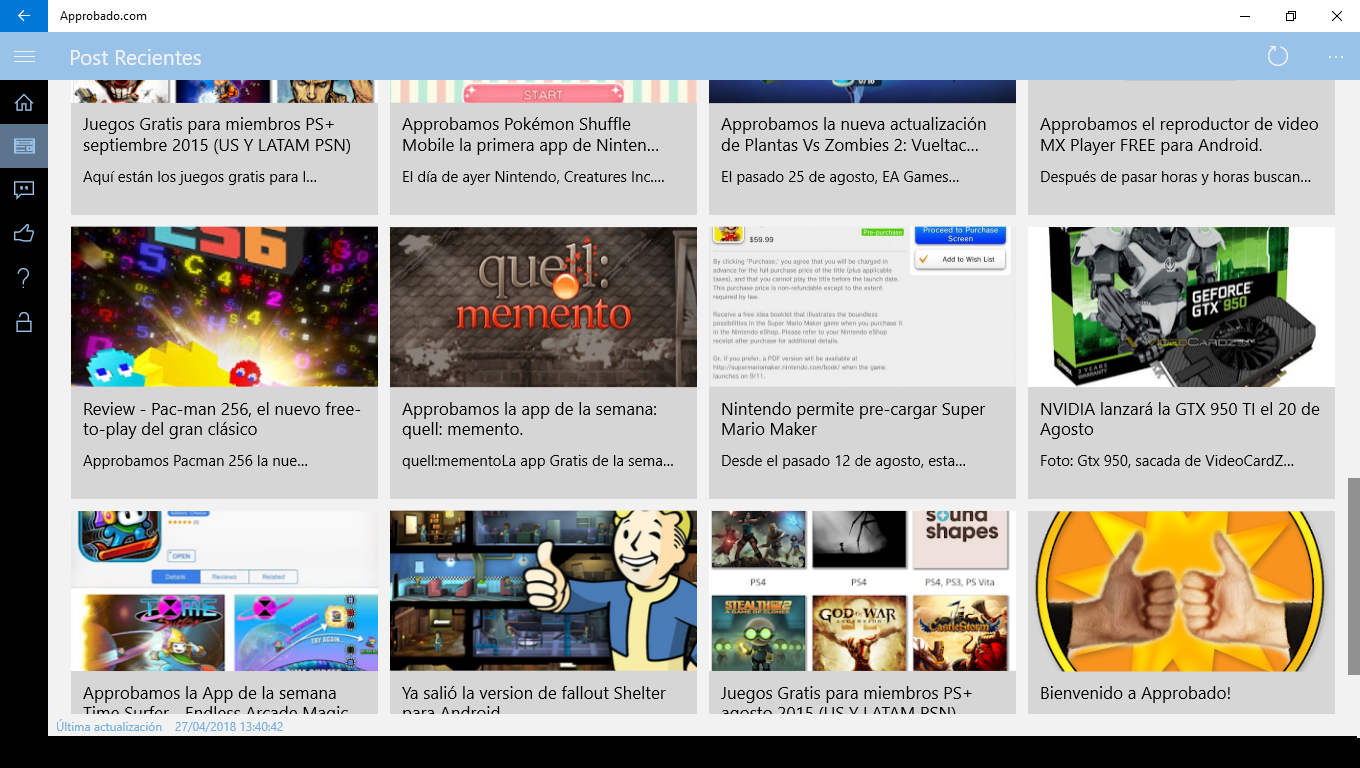 The Project developed and maintained over the course of six months, covering the latest tech news, videogames and apps in the different markets. It was a created as a response of the current state of tech news that usually reach Latin American audiences (Google translations based articles), Approbado.com received over 15 requests for websites, apps and games reviews from different developers over the world during its lifetime.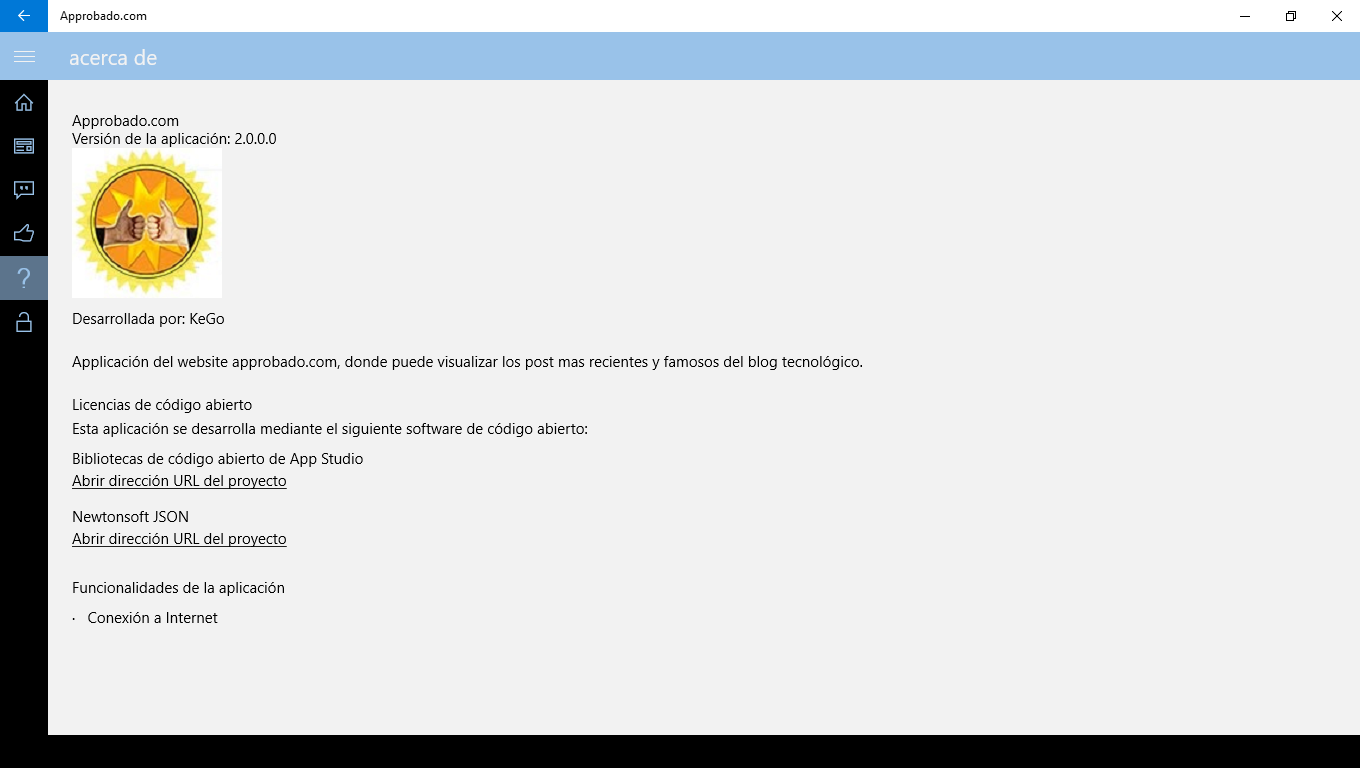 Built for the web using google`s blogger technology, a mobile and PC apps versions were developed for Windows 8.1, 10 Devices (10240 or older) using Visual Studio 15, while logos and images were made in a vector online editor. The project was proved unsustainable in time and closed.