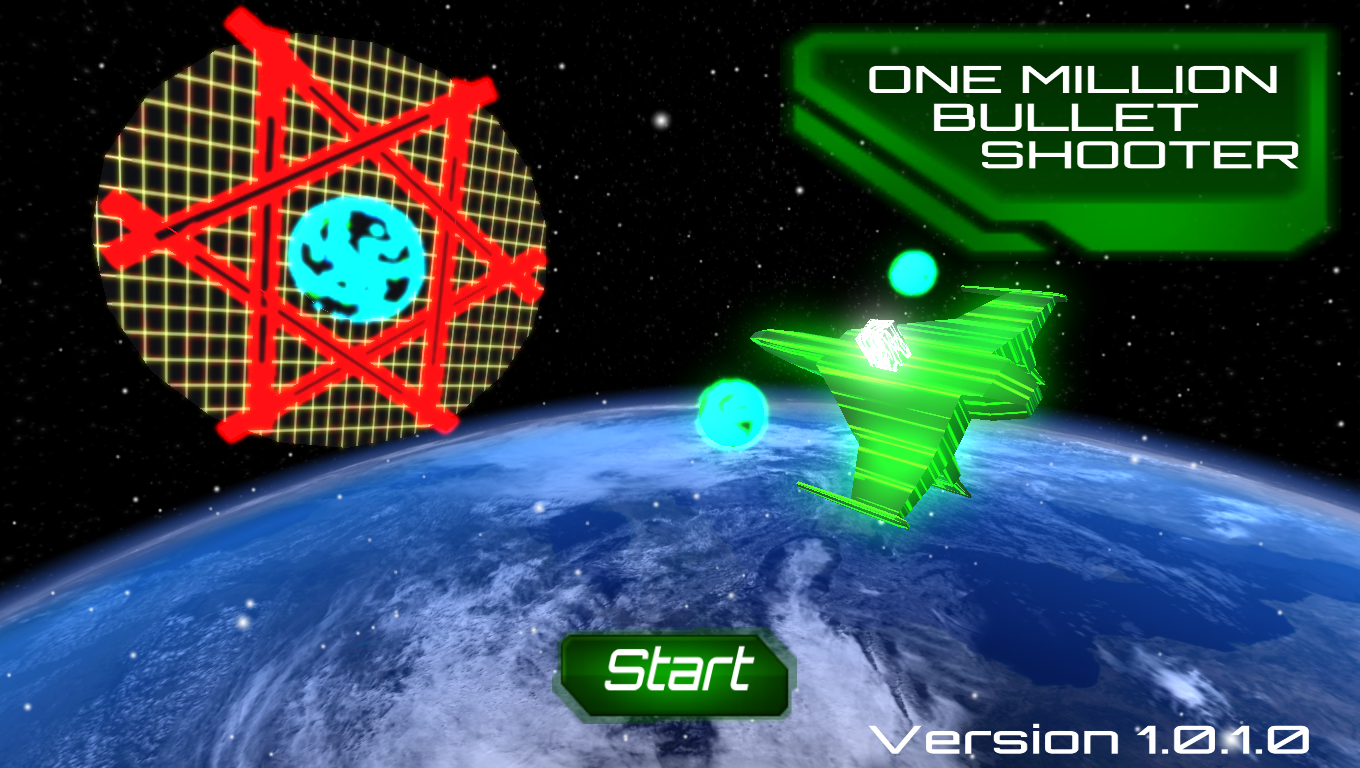 One Million Bullet Shooter is a Universal Windows and android app of the action shooter bullet hell genre. Play through the 3 modes of the Boss, easy, medium hard and defend the earth!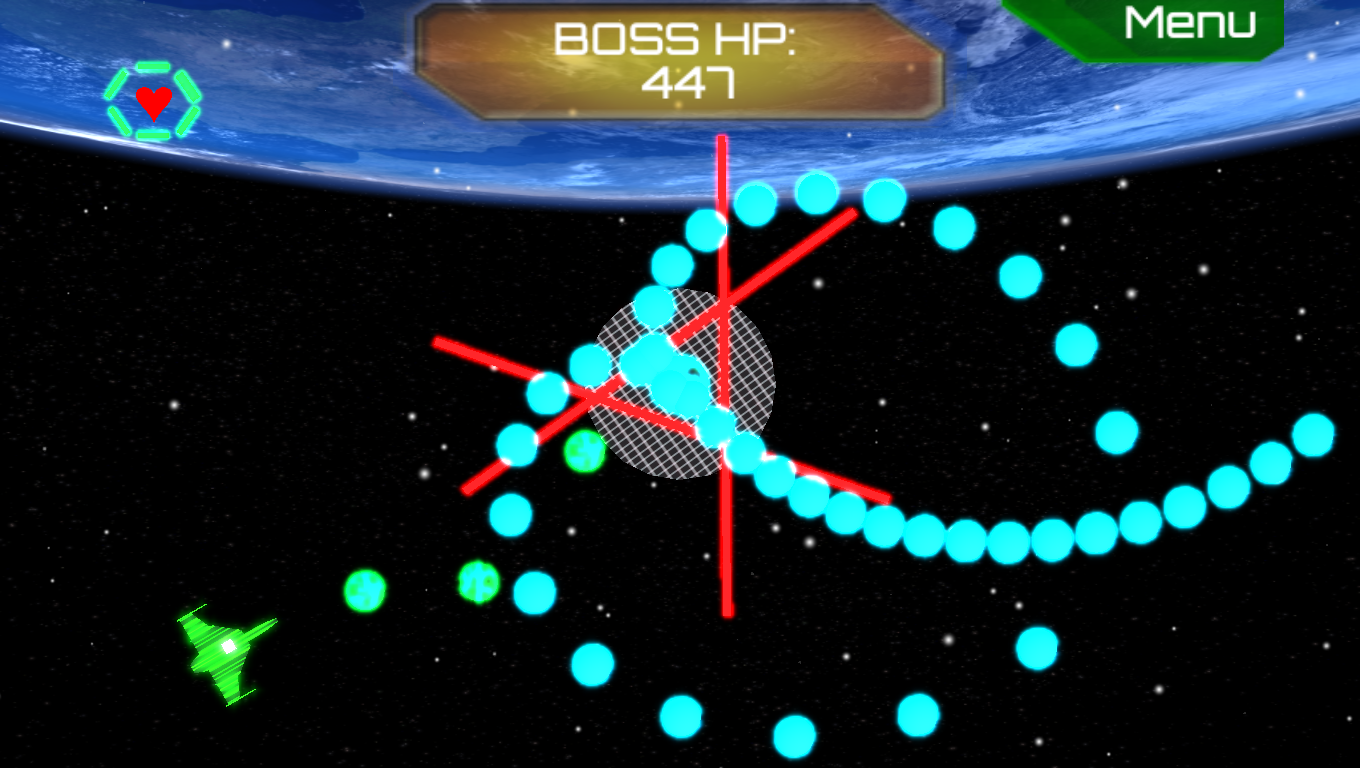 The Boss has different shooting patterns that trigger according to the current state of the game, getting harder and harder as the player advances, the game can be played either using on screen touch controls (Virtual Joystick that appears once a touch screen is detected on touch) or using a conventional keyboard, for player convenience.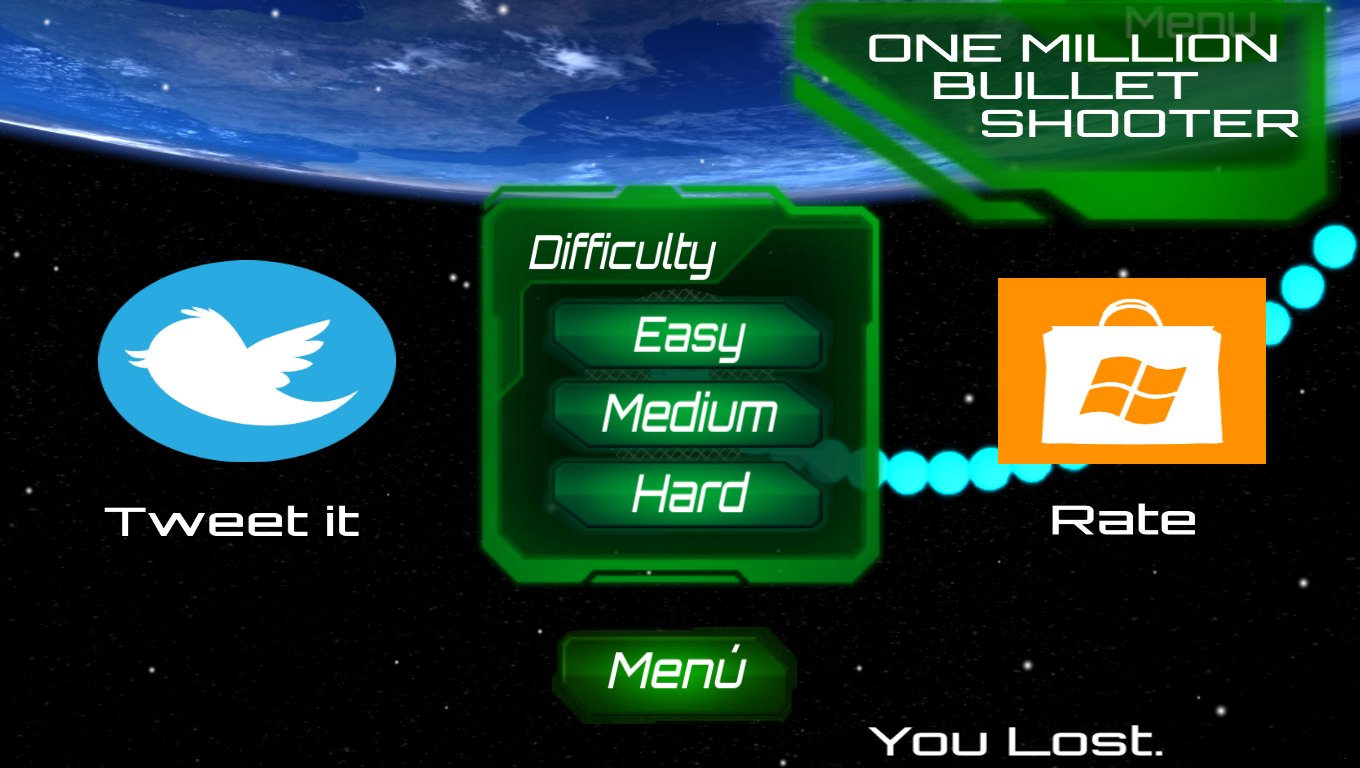 This was the first videogame I ever developed on my own outside of tutorial games and such, I used Unity3d 5.x (which I later updated to 5.6 for the final version) as the game engine and Garage band for the game music, It got released on December, 2016 for the android app store and the Universal windows platform, including windows 8.1 and 10.